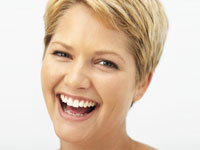 Access to quality, affordable dental care is so important in Fountain Valley. Dental insurance offers a range of options to help cover the costs.
Dr. Mortensen and his highly-trained team have lots of experience with dental insurance plans and will be happy to help you get the most from your coverage.
Most people who have dental plans are covered by their employers. Individual plans are also available. However, group plans may offer more affordable dental coverage.
Whether you just need regular cleanings and check-ups or you have a more complex dental problem, the staff at Andrew G. Mortensen, DDS, Inc. will help you maximize your insurance benefits.
Why wait another moment to meet a trusted Fountain Valley dental insurance dentist? Call our friendly staff at (714) 964-4183 or complete our simple online form to schedule a consultation.
We support these dental insurance plans: Delta Dental and Aetna.
Read more about dental insurance dentistry: